PPE for Handling and Transporting Cylinders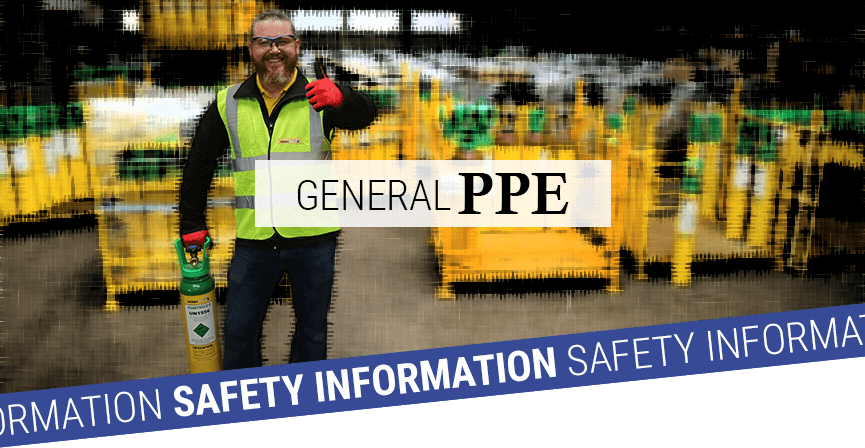 Handling and transporting PPE (Personal Protective Equipment) is important kit that is used to protect you against health and safety risks whether it be at work or at home. We recommend that the equipment outlined below is used at all times when handling and transporting our products – for PPE when using our products, please keep an eye out for our blog on Welding and Cutting PPE.
Hand Protection
Protective gloves should be worn when handling cylinders. The gloves need to meet a minimum safety standard of EN 388. This ensures that the gloves are abrasion, puncture, tear and cut resistant to keep your hands and arms protected. Gloves must be clean and free of oil and grease.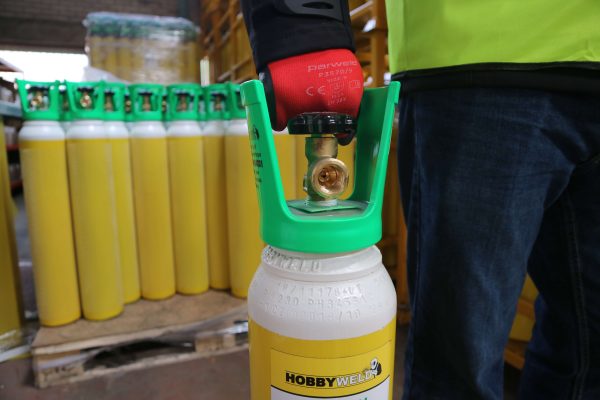 Eye Protection
Safety glasses are highly recommended when handling gas cylinders. Safety glasses should meet the standard of EN 166 so that the glasses are impact resistant, the lens won't shatter and the frame will remain intact.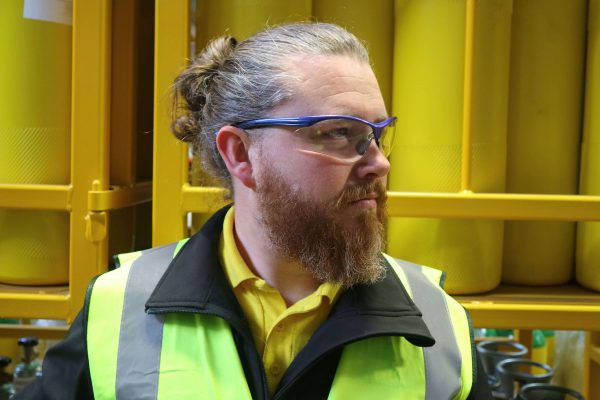 Footwear
Safety footwear must be worn throughout the handling of cylinders. The shoes must adhere to a standard of EN ISO 20345 meaning that the shoes are not only abrasion and slip resistant but protect the wearer against hot or cold substances, sharp or pointed objects and bumps, falling, rolling or crushing objects.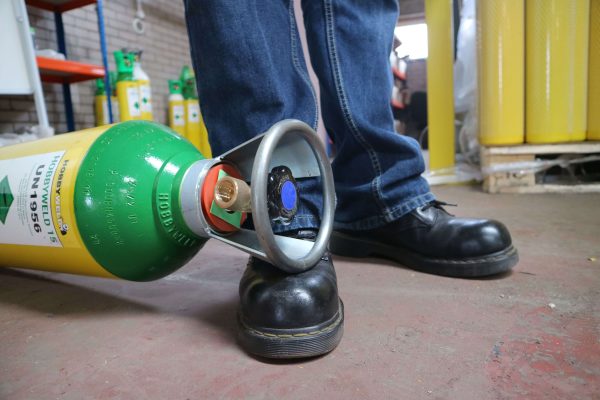 Skin and Body Protection
It is advised that protective overalls are worn when handling the cylinders. When handling Acetylene it is important to consider flame resistant clothing meeting standards of EN ISO 14116 to avoid the spreading of flame and anti-static clothing adhering to EN ISO 1149-5 standards to reduce the risk of sparking.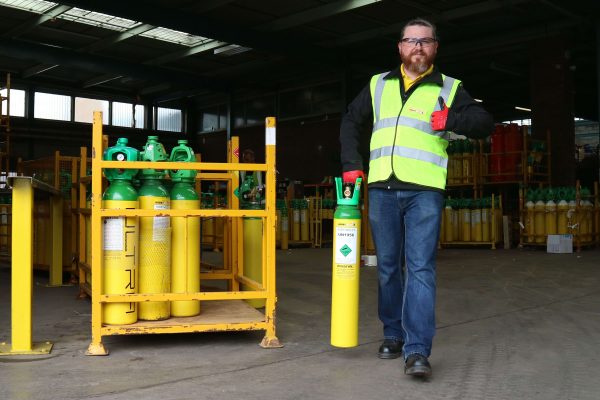 Specific Personal Protective Equipment for each gas type can be found on page 5 (page 6 for Acetylene), section 8.2 of the individual Material Safety Data Sheets (MSDS). PPE can differ according to the gas being handled so please refer to the information enclosed in the MSDS before use. For our safety data sheets, please visit the individual product page (under downloads).
Disclaimer: At time of writing (April 2019), this information was completely accurate and adhered to required safety standards.
Article by Catherine McGowan  |  Visuals by A
Categories