1978 Ford Transit Restoration

The NEC Classic Car Show Birmingham in November, gave us the opportunity to showcase our newly restored 1978 Mark 1 Ford Transit. With more than 3 years of work going into restoring this van back the classic it was, we take you through the journey from start to finish.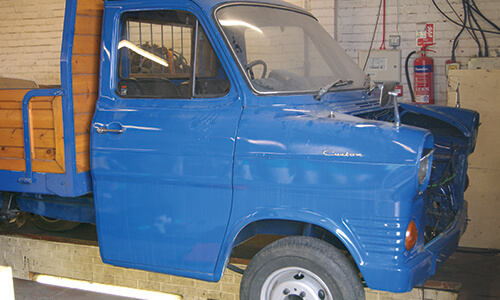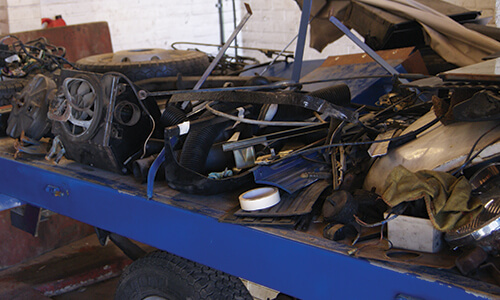 The task was daunting in the beginning with a lot of parts to salvage and categorise.
Stage 1 – Stripping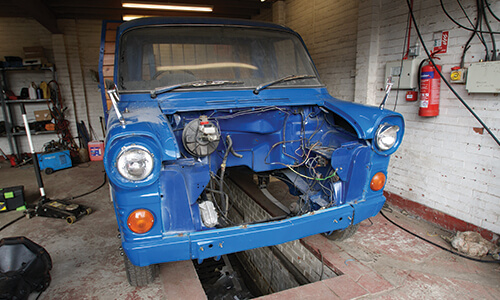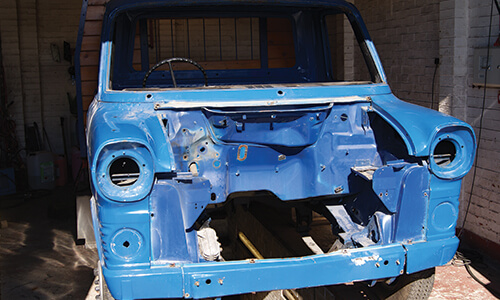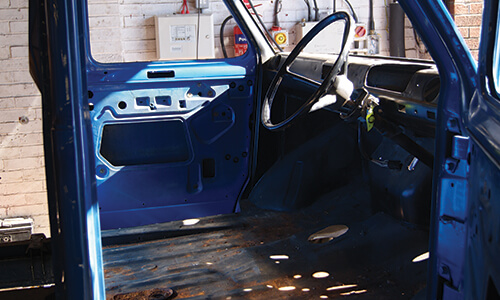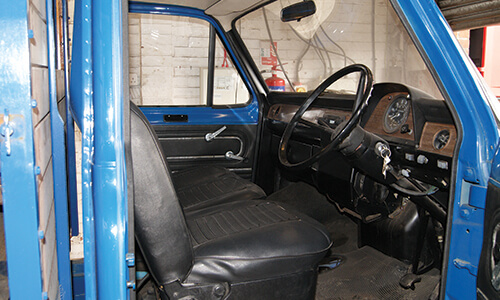 Stage 2 – Blast Cleaning
After stripping the transit, we sent it to Steve Green from The Rusty Bug Workshop for non-damaging soda blast cleaning – Steve is an award-winning classic car restorer with over 20 years of experience, we knew the transit was in safe hands.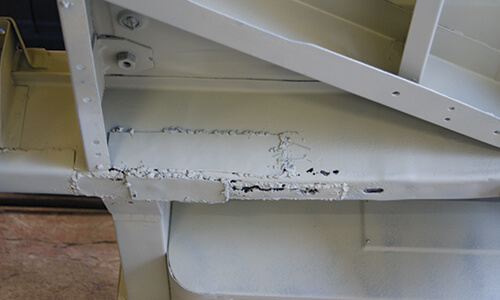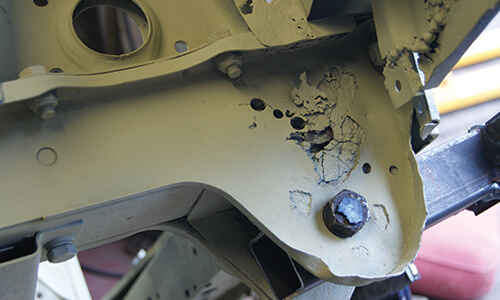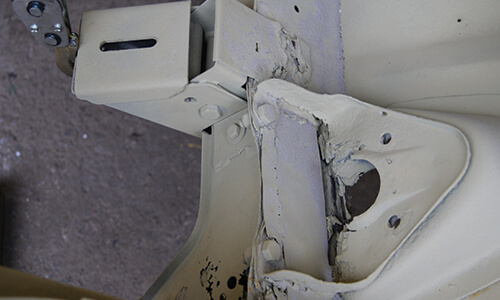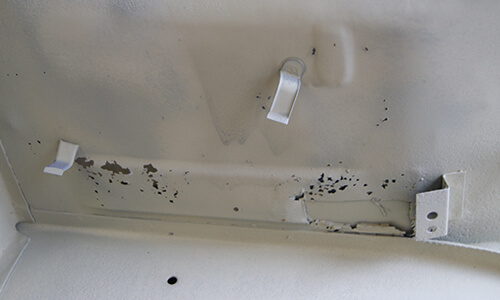 Stage 3 – Welding
Extensive welding was required on the cab floors and chassis, using Hobbyweld mixed welding gases to achieve the very best results.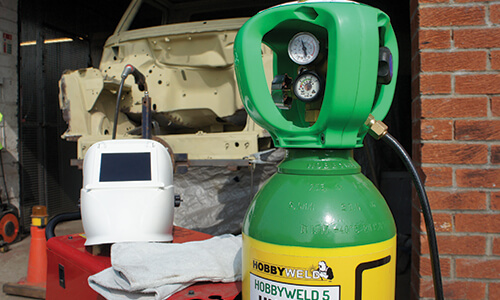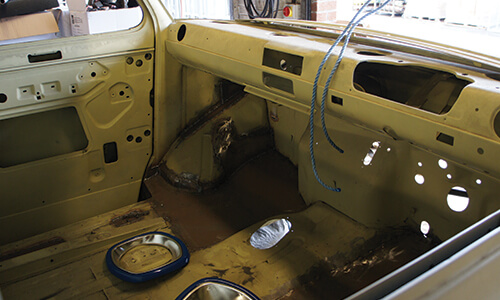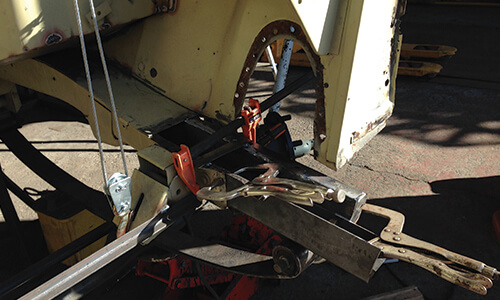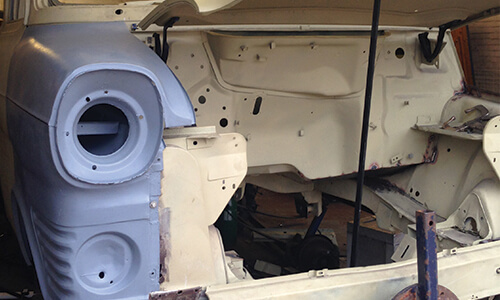 Step 4 – Painting
The cab and chassis were sent to a professional body shop. C.A.R.S in Westerhope undertook the hefty job of painting the Transit, using high quality paints which are sure to last a lifetime.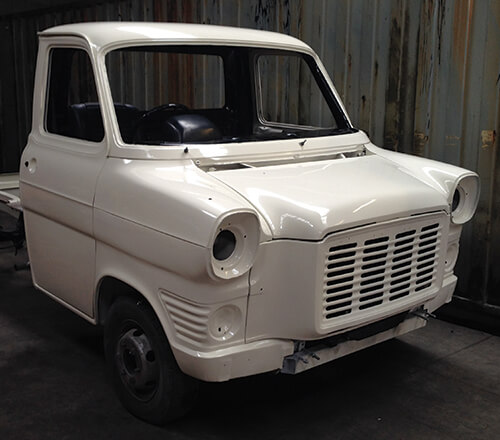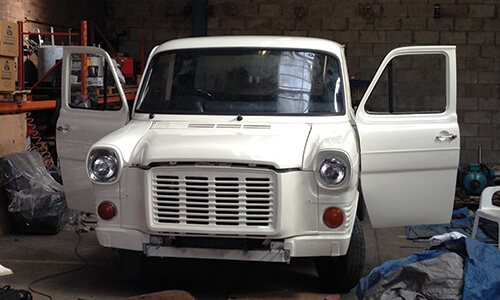 Stage 5 – Mechanical
After extensive work on the body, it was time for the rebuild of the 3.0 litre Essex V6 and other necessary mechanical work. Jobs included; New rings and shells for crank shaft, new brake and fuel pipes, disc brakes fitted, cylinder heads fitted with new seats for use with unleaded, callipers refurbished, 7 new tyres and refurbished wheels.
Most of the interior is standard from original and the pick-up body which is currently (March 2017) under restoration is being fitted, along with new floor panels, wood members to attach to the chassis and treatments being applied.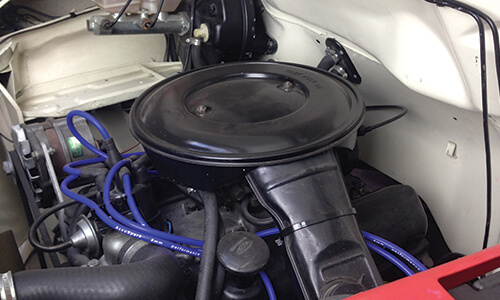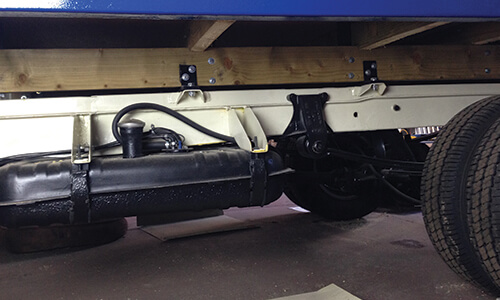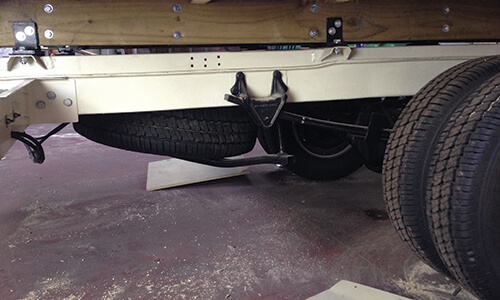 ————————————————————————————————————————————————————————————————————————————–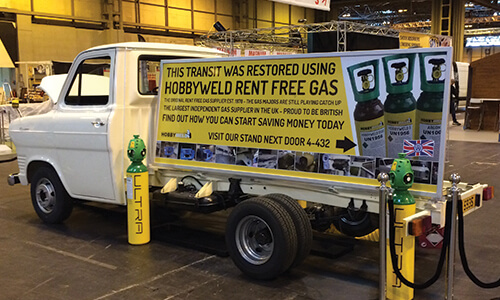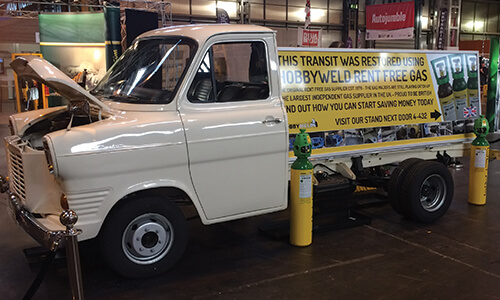 Article by Stephen Atkinson  |  Visuals by John Holmes
Categories