Haynes Roadster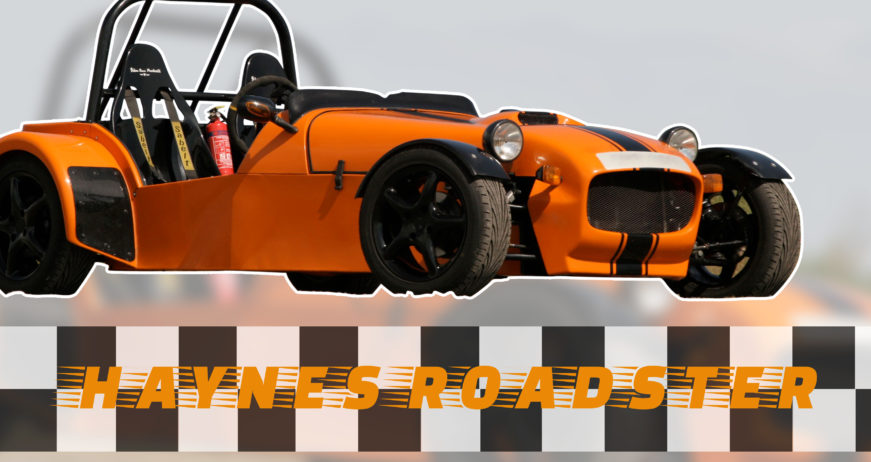 Everyone here at Hobbyweld love getting the chance to speak to customers that are using our gas for their projects, this month is no different!
I've had the pleasure of speaking with John Sanderson about his kit car build. John is building a Haynes Roadster which is an evolution of what is now called the 'Locost', designed by Ron Champion. The Roadster (pictured below) is a home-built replica of the Lotus Seven using a Ford Sierra as a donor car.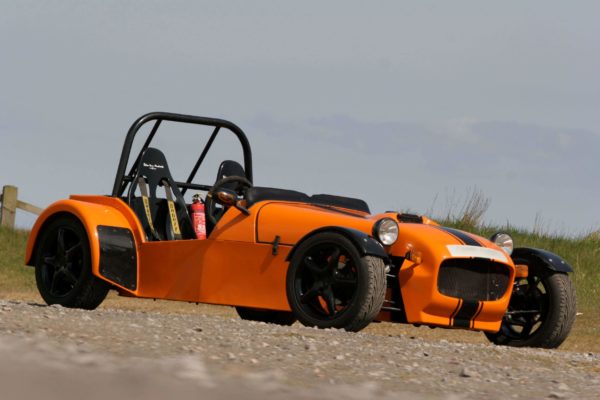 Let's find out what inspired John to 'Take the Plunge'.
"I grew up around cars as my dad ran a garage (dealership/workshop/filling station etc.) which has been in the family for over 100 years (technically it actually pre-dated the motorcar and had been a bicycle and watch shop in the beginning), so cars are in my bones. I didn't want to get into a classic car restoration as I think welding bodywork is 'in at the deep end' so a kit car seemed perfect – the welding is all heavy gauge stuff making it much easier and the bodywork is made of fibreglass and aluminium. I also had a 'how hard can it be?' attitude – which I have had to draw on quite a bit!"
I asked John what it was that made him choose to build a Roadster over other well-known kit cars.
"Mainly the cost (I thought it would be the cheapest way in) and the availability of a part built chassis on eBay. But also the fact that I would be doing fabricating from the off, rather than just bolting someone else's parts together"
John's kit car build will essentially follow the Haynes Roadster as described in the build manual – with a 'C' registered Ford Sierra giving up the majority of the parts with the aim of keeping it simple and in-line with the original Lotus Seven ethos. There are plenty of 200bhp+ '7' type cars out there but John is happy sticking with the 60odd horses that his 1.6 Ford Pinto engine will deliver. The gearbox will be one from Ford, a Type E, Type 9 or MT75 in either 4 or 5 speed and Manual.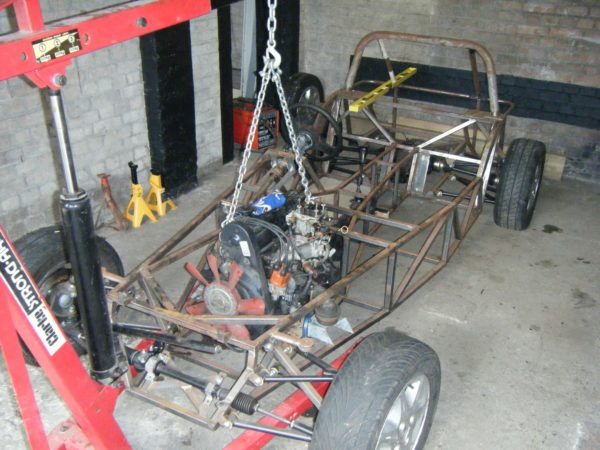 It's a big challenge to build a kit car; I wanted to see if John had any difficult moments that he had to overcome.
Is it an expensive project/do you save much from building the car yourself?
"Really it has been the ongoing challenge of making the time and learning the skills. 2 months after I launched into the project my wife fell pregnant. My son should come in handy if I am still building it in about 7 years' time – but for now, it has meant I have to make the most of any time I can find to do the build. Also, things like learning to MIG weld were massive learning curves for me, so every job was practiced beforehand or mocked up carefully before it was done for real. There haven't been any major stumbling blocks so far – perhaps because the whole project is about learning what problems I might face – then finding a solution!"
"It's a lot cheaper than buying a Caterham brand new, but it would have been cheaper for me to buy a Haynes that someone else has built already. I'm aiming to fully complete the project for around £7,500 – which includes everything I've spent on tools and consumables (like paint or welding gas) as well as the raw materials and the actual parts for the car I've had to buy (like fibreglass and seats). I'm lucky that I have access to a local scrapyard that I've been able to salvage some materials from without cost (the floor panel for my car is cut from an old pub sign!)"
John started building in August 2012 and told us he hasn't progressed as quickly as he would have liked. He is aiming to have the car on 4 wheels with a working drive train by the end of 2015, but with only a few hours a week to spare, John is happy as long as he's making progress and having fun.
"I expect that once it's finished I'll want to build something else – so I don't mind if it takes a long time!"
Any shout outs John?
"Firstly I need to thank my wife, who has allowed me the freedom to do it! Family members who have helped; Peter my father-in-law who gave me somewhere to build it, my own dad for encouragement and advice, Lee, Tim, Paddy, Ollie and Wendy (who brings me coffee). Also Sam at Map Fabrications in Colchester who sorted me out with raw materials and everyone on the forums Locostbuilder, Haynes Roadster and Roadster-Builders who have provided advice. Finally, Hobbyweld for being providers of rent free gas bottles for people like me!"
I'd personally like to say thanks to John for his time speaking with me and wish him the very best of luck with his build! The team here would love to see it when it's finished.
Article by John Holmes  |  Visuals provided by John Sanderson
Categories