Mel's Metalwork

Mel Davis is a 22 year old, welder/fabricator from Somerset. After working from home throughout lockdown, she bought her own kit (including a MIG welder and an Ultra Hobbyweld 5) and took the plunge into self-employment – setting up Mel's Metalwork. She hasn't turned back since!
We asked Mel who got her into welding;
"Myself! When I was 16 I took a mechanical engineering course at Bath college, I learnt how to use a lathe and mill, got my qualifications and a full time job as a trainee mechanical engineer. But the company I worked for closed down a year after. Whilst on the job hunt an opportunity to be a trainee MIG welder popped up. It was new to me (it also meant no more machining). But I took the risk and I'm so glad I did. My interview went so well, they said I was a natural when I laid my first ever weld. I got the job and worked for an audience seating company. I had a brilliant teach who taught me everything he knew, and passed on his passion of horseshoes to me! I love welding, I find it so enjoyable and there's nothing quite like it. After a year I did an intensive welding course and gained my coded qualification."
Mel lives on a working farm, so there's always work that needs done, from farm machinery like muck spreaders, tractors and trailers as well as cars, vans, trucks, doors & gates. Once she's fixed all of the machinery, Mel tells us she likes to get creative with her welding making things like wine holders, cats, dogs and pumpkins out of horseshoes. You can find her work on her Mel's Metalwork Etsy shop here.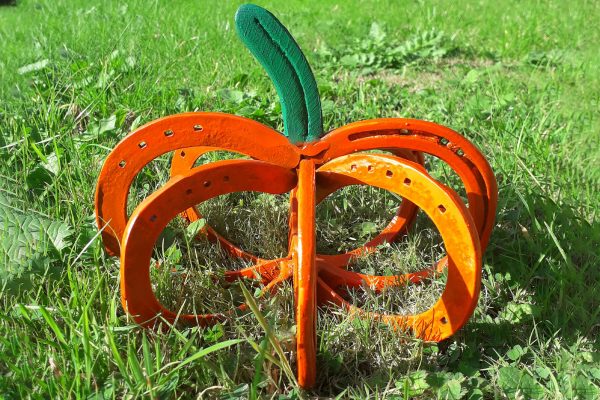 Mel tells us about a particularly difficult job that she's proud of;
"I have made several sets of storage unit doors at 4.2 metres high, my work area is opposite so I see them every day. They're huge and I love them! I'm grateful I discovered welding at a young age, because I have my whole life to learn so much more and grow a business of my own!"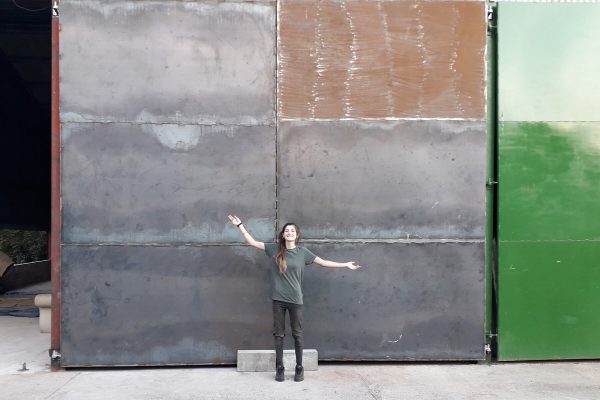 We asked Mel, where she heard about Hobbyweld?
"My welding teacher Graham recommended Hobbyweld as he had a bottle and welder at home too. He said it's the easiest way to get your gas, swap the bottles over and it's local. I find the gas brilliant for what I need, I can't fault it. It's the perfect size to fit on the back of my welder and big enough to have enough gas to last me. It also fits in my car easy enough when restocking. The built in valve is simple to use, I've never had a problem with any bottle I have purchased."
Mel would like to give a special thanks to her local supplier;
"Sydenhams are brilliant, I have used their Warminster, Frome and Devizes outlets when I've been working on-site. The guys are always helpful and friendly, I can't fault their service."
We'd like to thank Mel for telling us all about her journey into welding and sharing some photos with us. If you have a minute, give Mel's Metalwork a follow on Instagram – she's got a great profile with a load of welding content and it's a nice dive into life on a working farm.
If you have any projects you'd like to share with other Hobbyweld customers, drop us an email marketing@dixonsgas.co.uk.
Article by John Holmes   |   Imagery by Mel Davis
Categories