Olsen Metal Art – "We Still Don't Have Any Gates"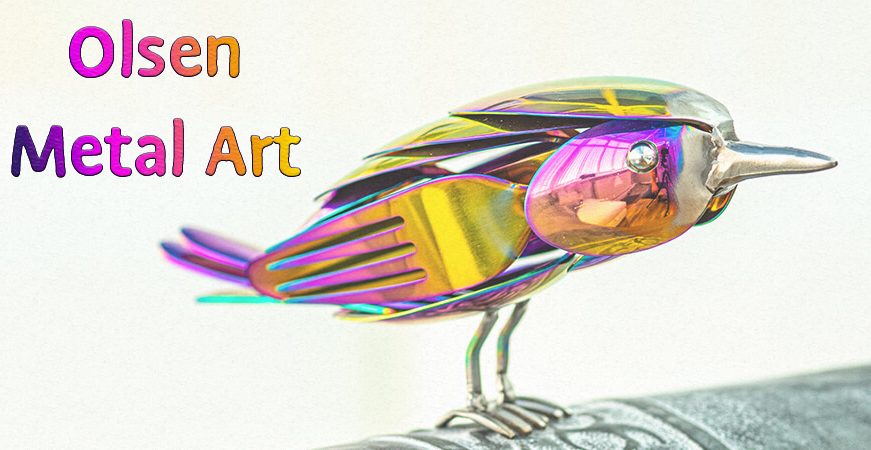 Darrell Olsen from Olsen Metal Art bought his first MIG welder for personal use, to complete a job many of us would be familiar with, a repair job to some garden gates. Four years later, Darrell spends much of his time creating fantastic works of art out of often recycled everyday objects, this is his story.
Darrell first completed his coach building apprenticeship at Optare, a well-known bus building company based in Leeds. He then spent more than 25 years in his career as a fabricator, honing his welding skills, primarily working on heavy goods vehicles in the transport industry.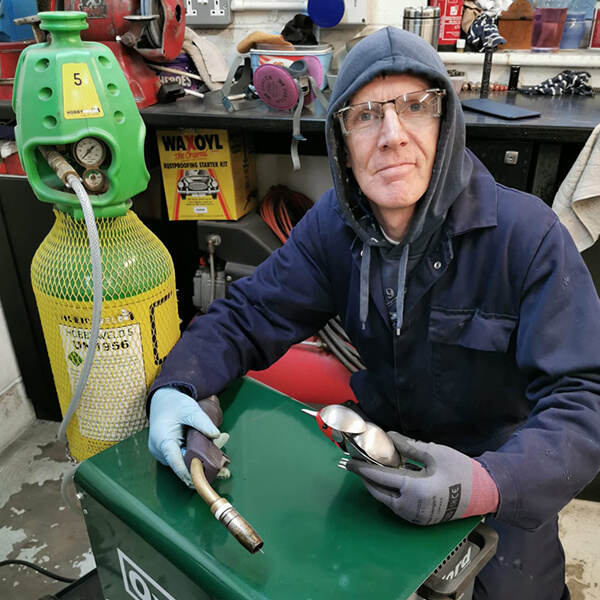 "Four years ago, I bought a MIG welder to make some gates for the house, but my wife asked me if I could make her a junkyard art dog for the garden first. I used an old fire grate and ash pan amongst other things to create my first piece and she loved it!"
Darrell continued to make garden ornaments for friends and family out of unwanted metal items and scrap that he had accumulated over the years.
"Recycling everyday metal goods into beautiful and fun artworks has become my passion. I particularly love creating with cutlery, as the pieces lend themselves to so many shapes."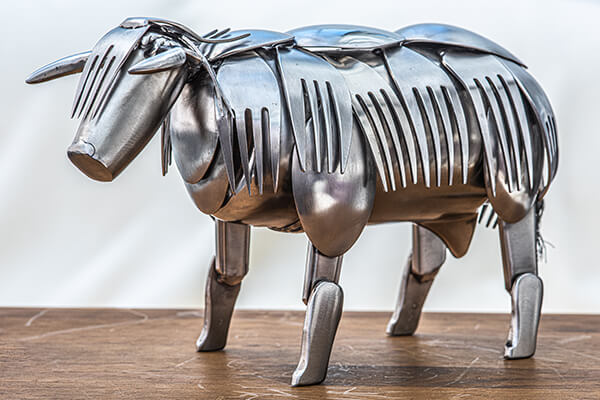 Darrell is now making metal art full time now using his product of choice, Hobbyweld 5, and tells us he's enjoying his working life so much more now. If you would like to check out more of his amazing metal artwork, you can visit his Instagram account @olsen_metal_art, alternatively, visit the Olsen Metal Art website to find out more about his commission requests. It would mean the world to him if you could give him a follow, although his wife might prefer you wait a week or two as he did tell us: "We still don't have any gates!"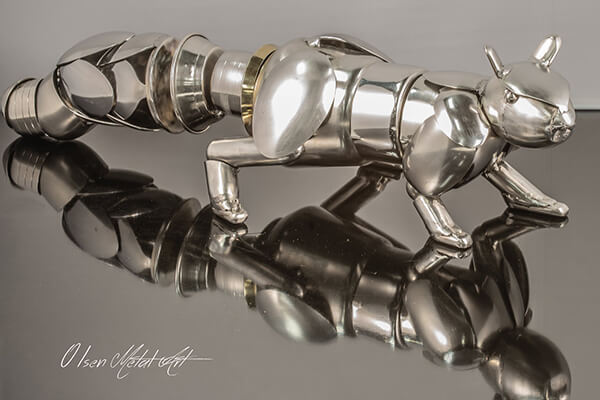 We really appreciate the opportunity to share the amazing work that people like Darrell are using our products for, if you have any projects you'd like to share with the world, drop us an email marketing@dixonsgas.co.uk.
Disclaimer: Hobbyweld bears no responsibility for the content of external sites linked in this article; for that reason, please contact the external site owner for answers to questions regarding its content.
Article by John Holmes  |  Visuals provided by Darrell Olsen
Categories