Passion for Fabrication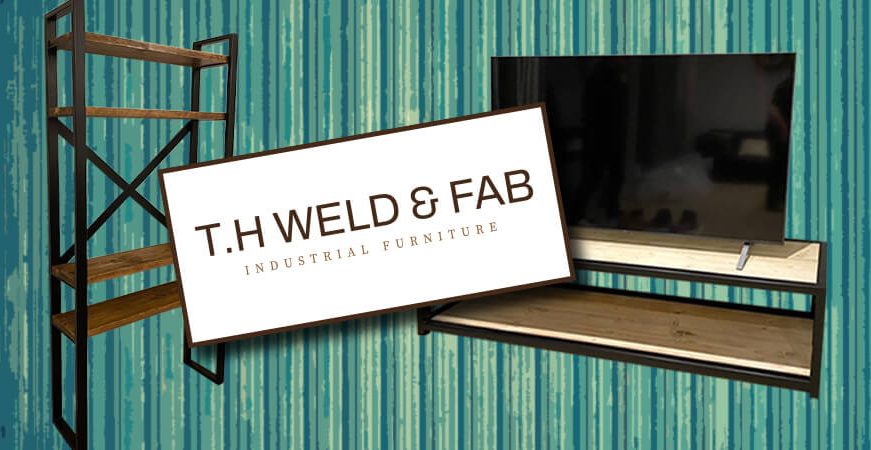 We love to see the amazing pieces of work created using Hobbyweld gas and the bespoke industrial furniture produced by Toby Hart, a 25-year-old from Cambridgeshire, is no exception. We managed to have a chat with Toby and asked him about his journey into welding.
"I have been welding since 2013, whilst studying engineering at a local college. This was 3 days a week so the other 2 days a week I needed a job – I handed my CV round local companies and managed to land a part time job at a local agricultural engineering firm."

"There was such a huge variety of work at the company: Anything from tree guards for the national trust, agricultural repairs, to balconies for expensive townhouses – the company did it all and I loved it. This gave me a real variety of work to learn from, I really enjoyed my time working at the company and it's where my love for welding began."
Toby then moved on to an engineering apprenticeship with a multinational science company in their engineering support team. This is where he was able to get involved with TIG welding.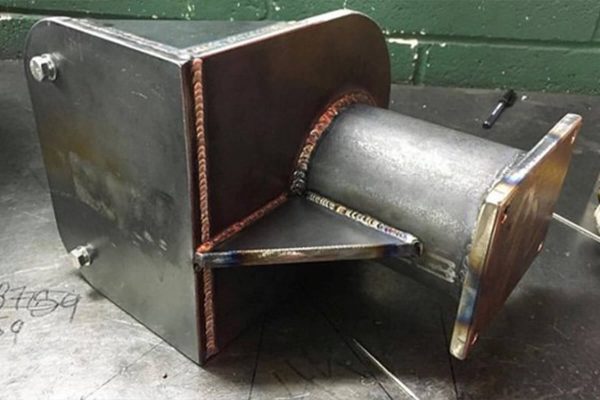 "The company had a huge variety of work; anything from fabricating exhaust systems, engine mounts, trolleys for expensive testing equipment and everything in between and I really love what I do. 90% of the time we are TIG welding stainless steel exhaust components but more jobs have a requirement for MIG so I have really enjoyed getting back into using one."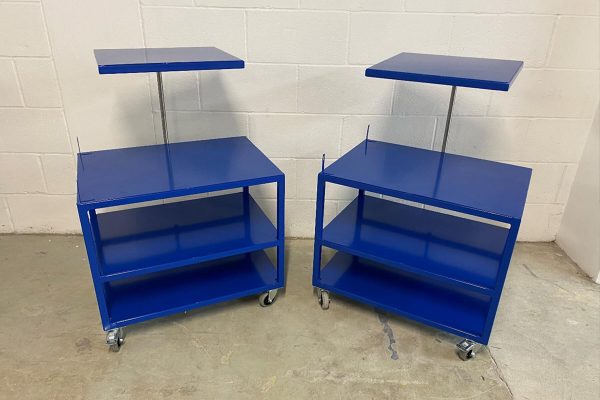 During the first lockdown, Toby decided to make use of his welding equipment at home to set up his own business fabricating and advertising bespoke table legs online.
"People seemed to love this idea, as they could design their own bespoke table legs for their own projects and I want to make something of this as I really do have a passion for fabricating. I recently started renting a small workshop and it's really given me the space and the freedom to be able to fabricate bigger and better things, I've got a couple of projects in the pipeline, so keep an eye out!"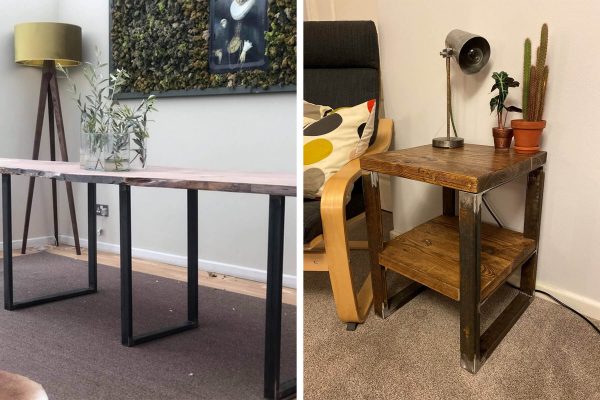 He found out about Hobbyweld from Fowlmere Engineering.
"I used the pure argon for my TIG and the Hobbyweld 5 for my MIG setup and it works a treat! Having the option of smaller rent-free bottles really does make it accessible for the everyday person wanting to weld! I've never had any issues with Hobbyweld gas and would highly recommend them for anyone thinking about doing some welding at home."

"I buy all my supplies from Fowlmere; They are a great bunch of lads and really helpful with any queries or issues I have and they also a great selection of welders and consumables."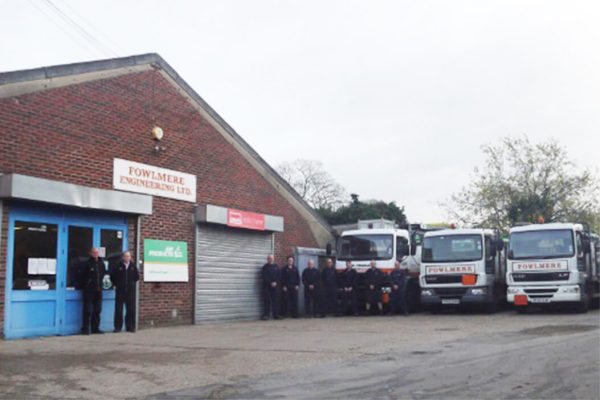 Toby also had a special shout out:
"I would also like to say a huge thank you to Etienne at Artisteel Ltd. Etienne has been somewhat of a mentor for me over the past few years and I really do appreciate his help. Someone like this with such a huge knowledge of the industry is so valuable to someone like me wanting to learn and progress."
He has recently started renting a small workshop and it's given Toby the space and the freedom to be able to fabricate bigger and better things. He has got a couple of projects in the pipeline, so keep an eye out! Check out his creations on Instagram.
Do you have a project you'd like to share with like-minded people? Drop us an email: info@hobbyweld.co.uk
Disclaimer: Hobbyweld bears no responsibility for the content of external sites linked in this article; for that reason, please contact the external site owner for answers to questions regarding its content.
Article by John Holmes  |  Visuals by Toby Hart
Categories