Fighting Cancer Together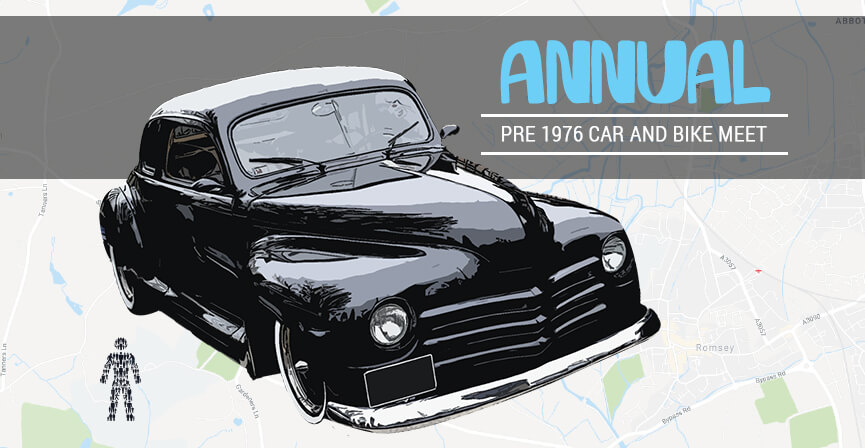 The 'Romsey Annual Boxing Day Car and Bike Meet' was started back in 2002 by Steve Biddlecombe to bring together all car and bike enthusiasts to raise money for a very important cause – Prostate Cancer UK.
Originally, the event was for pre 1973 cars – due to limited space. However, as the attendance kept growing year on year – the decision was made to expand the show across 3 car parks to accommodate the 6-700 cars and 250+ bikes that attend. As the space increased, this allowed scope to increase the entry age of vehicles to 1976 (1986 for American cars).
As this event started spiralling into a must see event, the organisers realised it was time to start generating funds in order to support the cost of setting up the show and ultimately keeping it as a free entry event for vehicle owners and spectators alike. Adrian Flux Specialist Car Insurance then stepped in to become an official sponsor of the event and to provide the much needed financial support. Each year, Steve has a charity collection for Prostate Cancer UK due to it's popularity as the charity of choice.
Last year was a special one for us as we were able to give something towards the event! We teamed up with Totton Motor Factors to put together goody bags for all spectators.
Over the past 17 years, Steve, his team and all visitors to the event have managed to raise just under a staggering £40,000 for the charity!
To find out more about this event, or to have a look at the amazing cars that attend, please head to their Facebook or Website.
Article by Alexandra Hanvey  |  Visuals provided by Steve Biddlecombe
Categories