Seven Country Charity Wacky Rally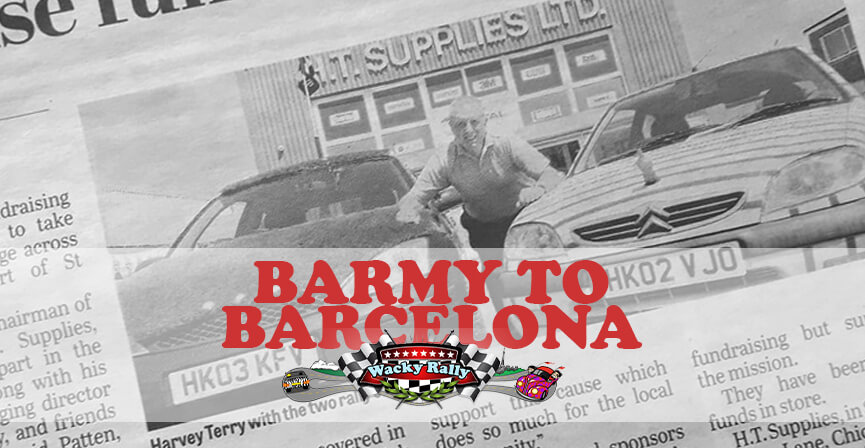 A team of fundraisers took on the trip of a lifetime partaking in the Wacky Rally all in aid of charity!
Wacky Rally is a charity banger rally where all participants have a maximum budget of £300 to buy a car and personalise it in the most bizarre, imaginative way. The wilder the design, the better! To encourage creative thinking, each rally has cash prizes for fancy dress and car decoration.
Throughout 2020, they are holding 3 different rallys:
Crazy in Croatia
Barmy to Barcelona
Nutty in Nice
Although this sounds like such fun, it is all for a good cause! Each participant can choose which charity they would like to fund raise for. HT Supplies, our agent based in Chichester, contacted us early in 2019 to inform us that Harvey Terry (Chairman) and Paul Terry (Managing Director) would be taking part to raise money for St Wilfrid's Hospice. They would be starting in Lille in France and driving through seven countries, travelling through the Alps to end in Barcelona, Spain. We were happy to get involved and gift them sponsorship towards their fundraising target!
Harvey's budget purchase was an 03 plate Ford Focus which he completely revamped into a putting green – while Paul opted for an 02 plate Citroen Saxo which he decorated in the theme of a Jean Paul Gualtier perfume bottle!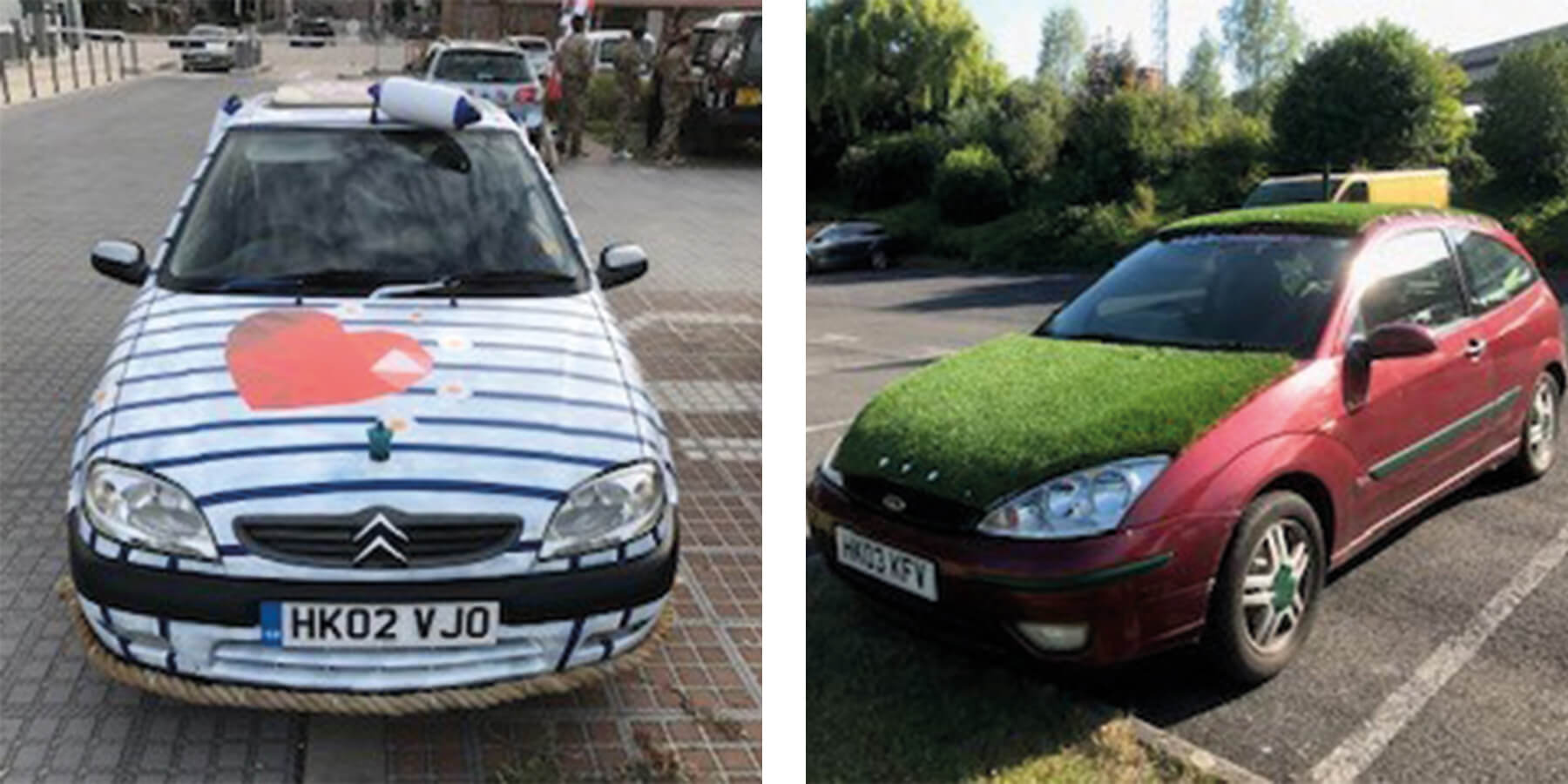 HT Supplies raised an amazing £1407 for St Wilfrid's Hospice with combined efforts from the Wacky Rally as well as in store fundraising.
A total of 45 cars completed the Rally which raised in excess of £40,000 for local charities!
For more information and to get involved in the next Wacky Rally, please visit their website.
Article by Alexandra Hanvey   |   Images provided by HT Supplies
Categories