Welding and Cutting PPE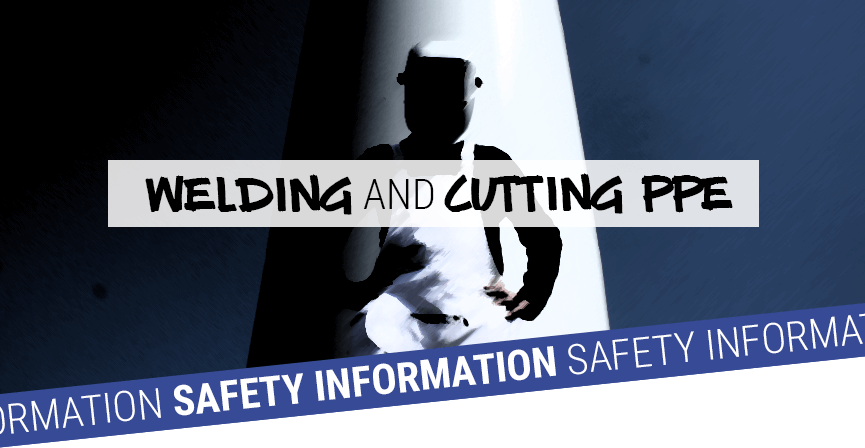 Welding and cutting PPE is important as it protects your person from hazards such as burns, spatter and radiation. Using welding PPE is good safe practice and is required by HSE for businesses, as according to the HSE website, exposure to mild steel welding fumes can cause cancer – so PPE is to be taken seriously. For transporting and handling PPE, please check out our previous blog.
Head and Face Protection
Auto darkening helmets are highly recommended in order to protect your head and face from radiation, sparks or spatter and heat. They also protect your eyes from arc eye – inflamed cornea – and prevent retina burns, which can lead to loss of vision.
<<INSERT PHOTO OF SOMEONE WEARING HW AUTO DARKENING HELMET>>
Ear Protection
Electric arc welding, with the exception of TIG, produces high levels of noise which can be harmful to your ears. It is endorsed that hearing protection is used. Ear plugs and slim-line ear muffs with a neckband prove to be most suitable when combined with a darkening helmet.
<<INSERT PHOTO OF SOMEONE WEARING EAR PROTECTORS WITH HELMET>>
Foot Protection
Safety footwear must be worn. The shoes must adhere to a standard of EN ISO 20345 meaning that the shoes are not only abrasion and slip resistant but protect the wearer against impact and damage by spatter. Welding spats should be worn from the lower leg down over your foot to give additional protection.
<<INSERT PHOTO OF SAFETY BOOTS COVERED WITH WELDING SPATS>>
Hand Protection
High quality gauntlets, manufactured to EN388 and EN407 standards, are highly recommended. They will protect your hands and forearms from flying sparks and heat whilst welding. Gloves should be made from a hard wearing leather or aluminised material to provide the best protection.
<<INSERT PHOTO OF SOMEONE WEARING HW WELDING GAUNTLETS>>
Body Protection
PPE for light welding should be made from a durable fire retardant material, such as polycotton, which covers the body as much as possible. All synthetic clothing must be removed or completely covered to reduce the risk of catching fire. If you are vulnerable to molten metal or radiant heat during application, leather PPE should be worn.
<<INSERT PHOTO OF SOMEONE WEARING A WELDING COAT>>
Respiratory Protective Equipment (RPE)
When handling toxic gases or in an oxygen deficient atmosphere, a Self Contained Breathing Apparatus (SCBA) or a positive pressure airline mask is to be worn. With Acetylene, high concentrations can cause rapid suffocation due to the vapour, gas, fumes and dust it gives off so extra precaution must be taken.
<<INSERT PHOTO>>
The PPE quality may vary slightly depending on which gases and process you are partaking in. Please see below our recommendations for each process:
MIG
TIG 
GAS
Disclaimer: At time of writing (November 2019), this information was completely accurate and adhered to required safety standards. For more information, see HSE and Tusker Industrial Safety websites.
Article by A  |  Visuals by A
Categories